Friday, February 2, 2024
7:30 PM
Cantos y Suspiros
Songs & Dances of 17th Century Spain
Price: $25.00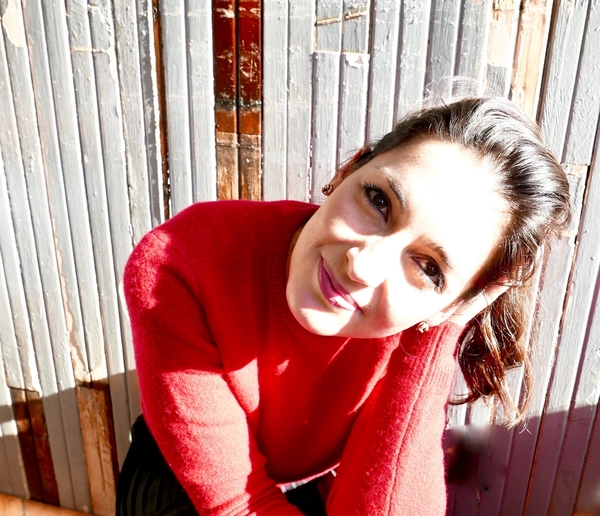 Today's program presents the pleasures and treacheries of love depicted in nature by the birds, wind, sea, and forest. This rich poetic landscape is delivered to us by way of the sumptuous sound world of 17th century Spanish songs and dances and includes master composers Juan Hidalgo, Juan de Návas, José Marín, Cristóbal Galán, Santiago de Murcia, Diego Fernádez de Huete and more. Some of the vocal selections today are taken from a collection of 17 th century songs located at the Hispanic Society of America in New York City and compiled by Lola Jose and Mariano Lambea.
Baroque harpist and multi-instrumentalist, Christa Patton and Columbian soprano, Camila Parias welcome Baroque guitarist, Hideki Yamaya, and percussionist Dan Meyers, in a new collaboration exploring works from the Iberian peninsula and the New World. This program displays the craftsmanship of 17th century Spanish poetry while exploring Spain's colorful dance forms and their interconnectedness with the song repertoire.
BIOS:
Colombia native Camila Parias is a frequent soloist with the Boston Camerata. Parias, whose tone has been praised for its strength and clarity, also collaborates with ensembles such as La Donna Musicale, Skylark Ensemble, and Handel and Haydn Society. Her international appearances include performances in Europe of Borrowed Light with the Boston Camerata. She can be heard on Camerata's most recent CDs, Free America! and A Medieval Christmas – Hodie Christus Natus Est. She holds a B.M. in Vocal Performance from the Pontificia Universidad Javeriana of Bogota and a M.M. in Historical Performance from the Longy School of Music of Bard College.
Christa Patton, historical harpist and early wind specialist, has performed throughout the Americas, Europe, and Japan with many of today's premier early music ensembles including Piffaro the Renaissance Band, Early Music New York, Boston Camerata, The King's Noyse, Folger Consort, Newberry Consort, Apollo's Fire, Parthenia, ARTEK and Chatham Baroque. As a Baroque harpist specializing in 17th century opera, Christa has performed with New York City Opera, Wolf Trap Opera, Opera Atelier and the Opera Theater of Saint Louis. As an educator and scholar, Christa has served on the faculty of Rutgers University and the Graduate Center at CUNY. She is also the director of the Baroque Opera Workshop at Queens College, a workshop specializing in period-specific performance practice of 17th century musical drama. Christa can be heard on Zefiro, ATMA classiques, Ex Cathedra, Dorian, Navona, and Lyrachord labels.
Hideki Yamaya is a performer of lutes, early guitars, and early mandolins based in Connecticut. He has a B.A. in Music and an M.A. in Ethnomusicology from University of California, Santa Cruz, and an M.F.A. in Guitar and Lute Performance. He also studied with James Tyler at University of Southern California and with Paul Beier at Accademia Internazionale della Musica in Milan, Italy. In demand both as a soloist and as a continuo/chamber player, Hideki has performed with and for Portland Baroque Orchestra, Portland Opera, Santa Cruz Baroque Festival, Musica Angelica Baroque Orchestra, Los Angeles Master Chorale, Los Angeles Opera, Oregon Bach Festival, Astoria Music Festival, Folger Consort, and Shakespeare's Globe Theatre. He is one half of the Schneiderman-Yamaya Duo and is the artistic director of Musica Maestrale, an early music collective based in Portland, Oregon. He has given masterclasses and workshops at Yale University, University of California, Santa Cruz, Montana State University, Oregon State University, and Aquilon Music Festival. A prolific recording artist, Hideki's playing could be heard on Profil, ha╠łnssler CLASSIC, and Mediolanum labels. His recordings have received glowing reviews from Early Music America, Classical Guitar Magazine, and the Guitar Foundation of America.
export this event to my calendar